Brochures & Magazines
Read our latest World Traveler Magazine or
click here
for ALL our digital publications.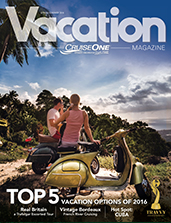 Ask your Vacation Specialist for our FREE Brochure
From Your
Vacation Specialist

Is summer here yet? Time to get going and plan that summer vacation. Let's face it, the wife and kids are ready to get out of Dodge. How about a cruise or a trip to some Caribbean island. We can help. It's now or never.